TuxetteChix is Nathalie VV. I'm researcher in Statistics. I'm a linux user (Kubuntu and Xubuntu) and I also use LaTeX and R, among other free softwares. As you have probably already understood, I'm also a woman (kind of weird, no?)! This blog is dedicated to linux, ubuntu, KDE and free softwares. I use it for memory purpose but want to share it with anybody interested. It is the updated version of the former tutorials that can be found on my professional web site (only in French). Professional web site: http://www.nathalievilla.org. My (main) computers
Dell Latitude D830 (dead since November, 2011) ;

Asus EEEPC 1005HA (dead since May, 2012) ;

HP Compaq dc5800 (called "marcel", that left us on November 2014) ;

Asus EEEPC 12225B (called "minichix") ;
HP EliteBook 8570p (called "daemon") ;
HP EliteBook 52170p (called "minidaemon") ;
Dell Optiplex 9020 (called "phoenix") ;
"chix", my server, hosted by OVH.
My linux distribution: Kubuntu and Xubuntu, 14.04 (trusty), satanic edition / Ubuntu server 14.04 (trusty). My actual computer science notebook: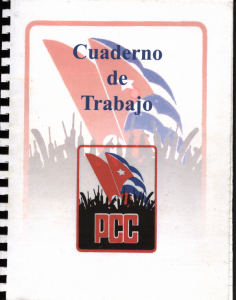 (even in Cuba, it is a limited edition!)
Me:
NVV supports
and also one of her favorite bands: